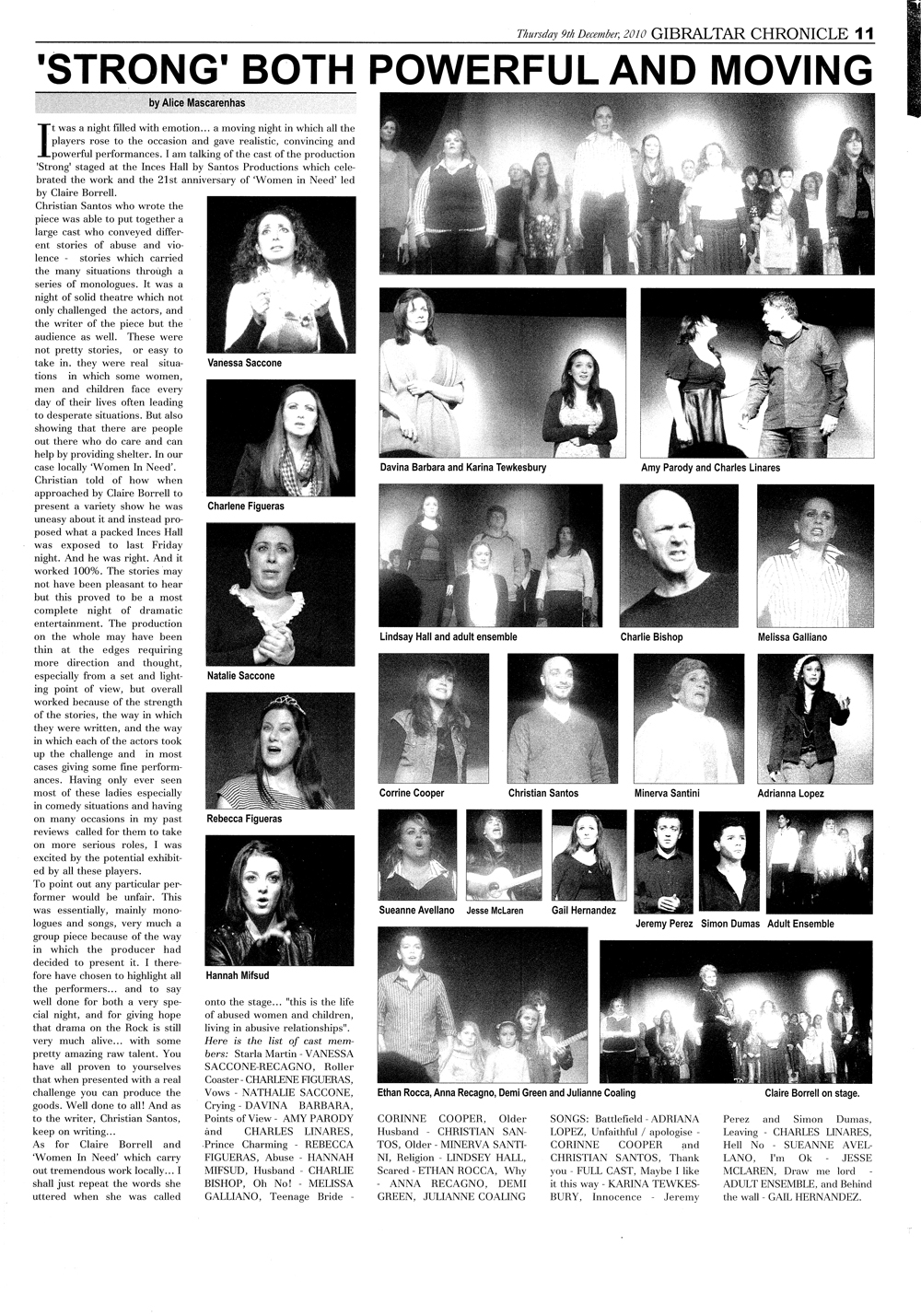 STRONG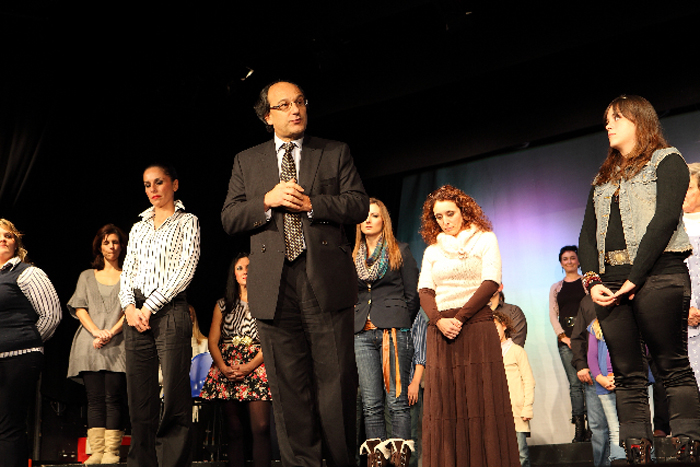 Friday 3rd December saw the one night performance of our latest production "Strong" which played to a packed Ince's Hall Theatre.  Everyone was expectant as to what we would deliver.  The team from Women In Need were very excited to experience what we had put together in aid of their association.  The cast nervously gathered backstage knowing that the pressure was on, that this was a very different type of performance to what we are used to.  The audience took their seats and prepared to be taken on a journey through human emotions and touching on very sensitive topics.
Our aim was not only to raise money for Women In Need but also to bring awareness to a very sensitive social issue which sometimes we believe does not happen locally....and that we did.  Throughout the performance the energy in the auditorium was palpable, everyone was glued to their seats which made the performers feel very relaxed and comfortable in what we they trying to portray.
The show ran smoothly and all the hard work had been worth it.  Talking to members of the audience it seemed like everyone had "enjoyed" it and had been touched by the stories of these men and women who had suffered through domestic violence under different circumstances.
At the end of the performance we welcomed onto the stage the Claire Borrell and her team from the halfway house.  It is through these women's determination that Women in Need is still alive and well today. 
She then welcomed The Chief Minister onto the stage who had referred to Claire as "A vocational Person" and congratulated Santos Productions for "serving up a most powerful show with great impact."
Not only did we raise awareness on the issue of domestic violence but also managed to raise £1,300 for such a worthy cause.
Well done to all the cast and crew for your constant support and for your belief in this project.
STRONG
Santos Productions have teamed up with Women in Need to produce a show to celebrate the 21st Anniversary of this association.  The show consists of a series of monologues and songs focusing on people who have lived through domestic violence.  It will bring to the forefront many issues which the general public might not be aware of and take them on a journey through human emotions.  It is the first time Santos Productions embarks on a project of this nature, director Christian Santos commented "It is a good opportunity for everyone involved to challenge themselves as performers and hopefully make an impact in society through the medium of theatre".  The show will be staged in a very contemporary way,  has no interval and is aimed at taking the audience into a place where they can examine their own thoughts and feelings towards domestic violence and how it can affect every individual.  "Strong" boasts a cast of over 20 performers with many familiar faces from past productions and introducing many new performers. 
There will be a special programme following the creation of this show as well as the history and future of Women in Need to be screened by GBC at a later date.  The show will be staged for One Night Only on Friday 3rd December at the Inces Hall Theatre at 8pm.  Tickets at £10 in Aid of Women In Need are now on sale at The Nature Shop between 12pm and 4pm.  Very few tickets left so make sure you get them soon to avoid disappointment.
We will be updating this event page regularly with videos of rehearsals and updates on a regular basis, so watch this space.
Comments
You must login to comment