About Us
Since our launch back in April 2007 we have been involved in organising many of Gibraltar's major events.  Starting out with three charity football matches in aid of RICC and the Gibraltar Alzheimers and Demetia group, which managed to bring over to Gibraltar a selection of Liverpool, Manchester United and  England players, which raised over £48,000.  We also co-produced the Kool and the Gang Concert, as well as two editions of'Star Search' a talent show for children aged between 8 and 16, which will be making a return with a different format in 2010.  We have also brought back the "Llanito Play" with successful productions such as 'El Susto…Ai que miedo!', 'Miss Llanita International', 'El Cuento' and 'Los Super' that played to packed houses every night and were originally written by Christian Santos and Richard Mor.   Santos Productions is responsible for the local production of the much anticipated return of the Zarzuela for the Ministry of Culture as well as producing a fashion show for local designer Dorcas Hammond's newest collection.  'All I want for Christmas' was a show that hit the local stage during the Christmas period and also played to packed houses.  Santos Productions was also in charge of the local production for Telecinco's programme 'Dutifri' when they came over to Gibraltar working closely with director and presenter Javier Sarda.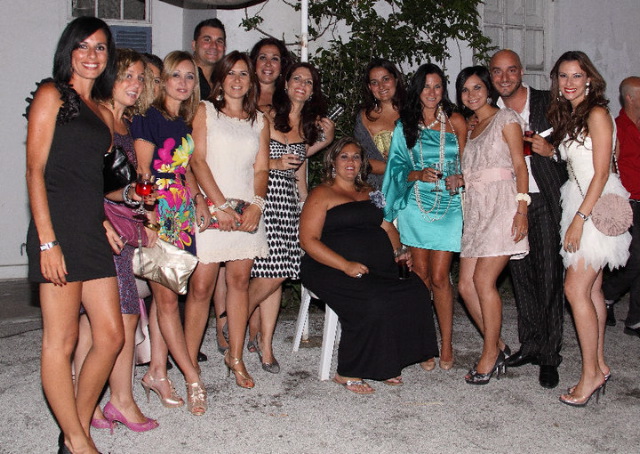 Santos Productions has been entrusted with the production of the Miss Gibraltar Pageant for three consecutive years 2008, 2009 and 2010.   We had the privilege of having worked closely with the Miss World 2009 Kaiane Aldorino not only during the pageant but also during her preparations for Miss World. 
Santos Productions Academy has also proved very successful in producing a high standar of performers.  Five of our students, Including the overall winner,  received scholarships for the prestigious 'Sylvia Young Theatre School' In London.  The Santos Productions Choir has won the Junior Choir Section twice and our soloists have won Gold, Silver and Bronze medals in all sections in the two years we have entered as well as awards such as Most Promising Singer, Most Vibrant Performer and Most Promising Singer under 12 amongst others.  We have also produced shows to showcase our younger performers such as "High School Musical the Concert', 'Rodgers and Hammerstein's Cinderella' and 'Disney Magic'. 
Our aim is to continue producing top quality entertainment accessible to all audiences and inspire people with the power of theatre.